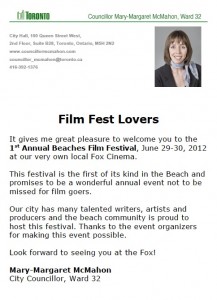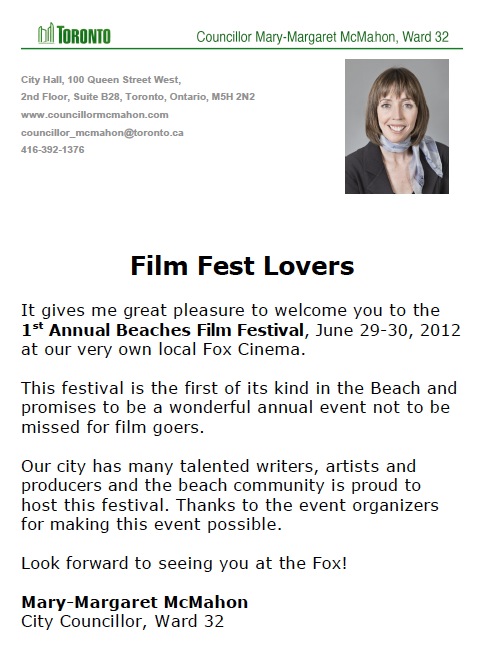 We are thrilled to share with you a letter from Mary-Margaret McMahon, Toronto City Councillor, Ward 32.
Film Fest Lovers
It gives me great pleasure to welcome you to the 1st Annual Beaches Film Festival, June 29-30, 2012 at our very own local Fox Cinema.
This festival is the first of its kind in the Beach and promises to be a wonderful annual event not to be missed for film goers.
Our city has many talented writers, artists and producers and the beach community is proud to host this festival. Thanks to the event organizers for making this event possible.
Look forward to seeing you at the Fox!
Mary-Margaret McMahon
City Councillor, Ward 32